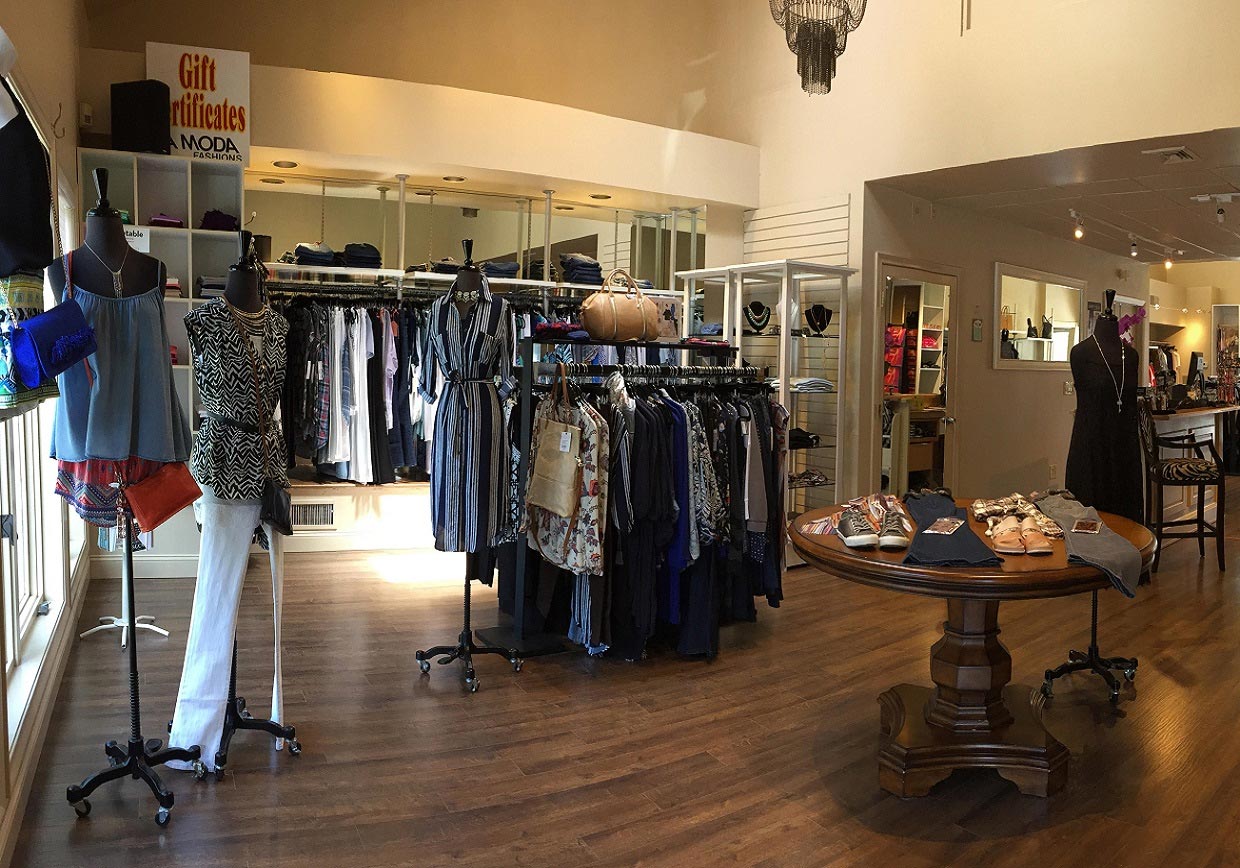 The
La Moda

Story
---
The La Moda story is as much the story of Mary Scasino, La Moda's founder and owner – as it is "the business". The 2 stories have been perfectly intertwined for over 30 years.
In the early 1980's, Mary began working at a Fairfield County marketing agency after graduating from college. The job was short lived, as her passions pulled her in a different direction. Mary left the fast paced world of advertising in 1983, armed with her dream of opening a one-of-a-kind fashion boutique, where modern fashion and passionate, personal customer service were the norm; A place where Mary could cater to each woman's unique style to create custom looks, outfits, and pieces. In 1983, La Moda – Italian for style – opened its doors in its original Fairfield location.
Mary worked tirelessly on La Moda, constantly travelling into Manhattan to purchase the latest clothes. She personally brought the merchandise back to Fairfield via the train. Her vision had always been to provide the highest quality clothing and the highest quality service. Mary's close friend, celebrity hair stylist Richard Penna, loved her vision and passion so much that he offered her a beautiful space in the plaza of his hair salon in Hamden, CT. That space became La Moda's second location, nestled between downtown New Haven and the Quinnipiac Valley.
"Not only do I get to do what I love, but I get to spend my days with women I love, and learn from them too," says Mary. "La Moda is a home for not only the latest styles from LA to Manhattan, but a place to discover your self. La Moda is a place where all sides of a person can be revealed through colors, fabrics, and designs… No one person has the same style forever. We are all constantly growing and changing, so our style is as progressive and creative as we are. My mission is to help women discover themselves, in any season, through the art of shopping and fashion."
La Moda welcomes everyone at both of our locations. We hope to creatively consult with you on your next shopping experience!
Need a great gift fast?

Buy a La Moda gift certificate online!